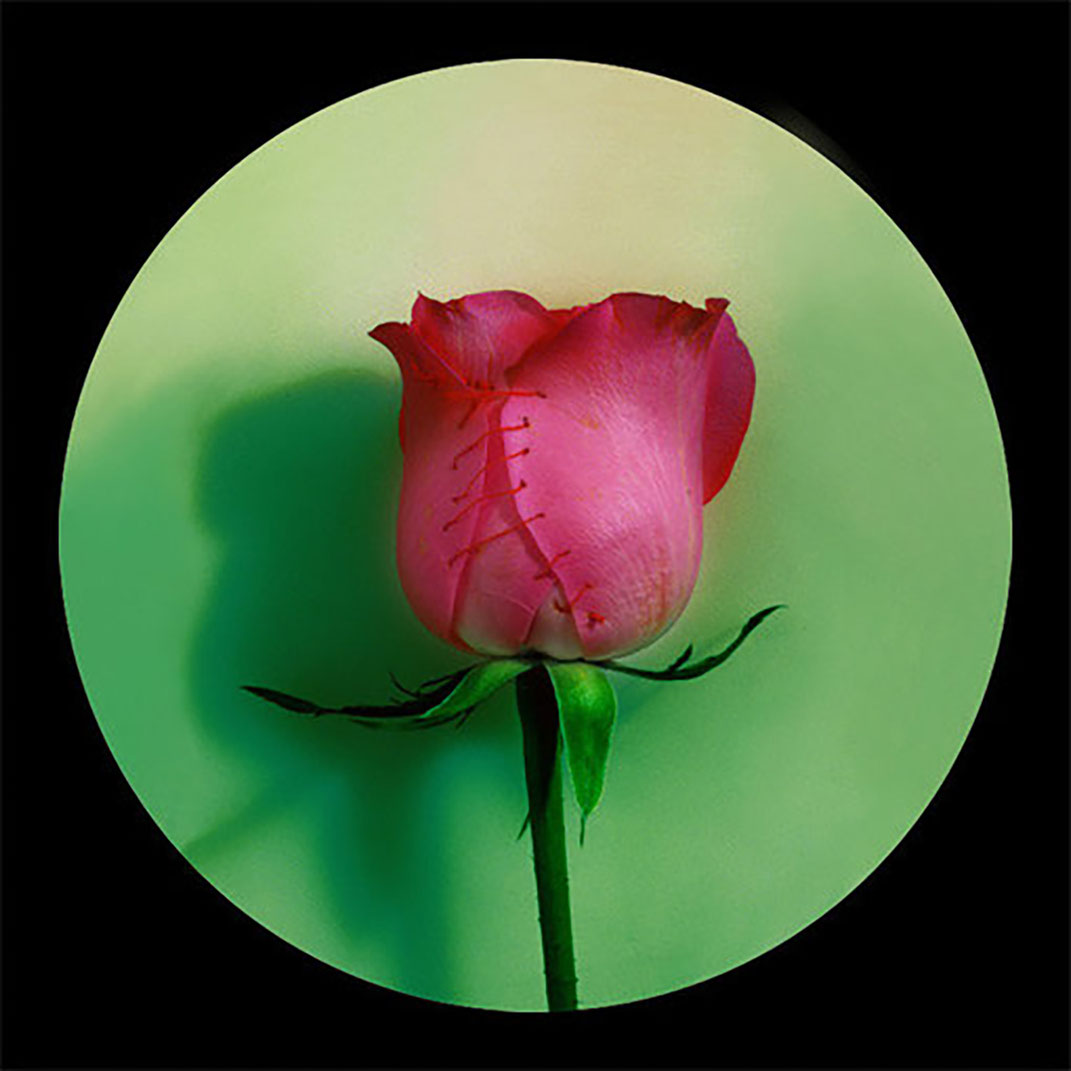 Rose Rose       No.1-8                                   Photograph                    140x 140 cm./each                                      2008
In the Rose Rose  photography series, every rose has been sewn together.
Roses are normally showy, dazzling spectacles, but the stitches on the petals here present us, through an infinitely serene approach, with an unadorned display of injury.
Maybe the stitches are there to keep the roses from withering and to extend the time before they bloom? Maybe the stitches are there to solidify their beauty?
At that moment when the needle penetrates the flower petals, the small cuts that appear bring feelings of shame and remorse, as if we are watching wings broken just as they are about to take flight. There is a persistent heaviness here, an inescapable feeling of helplessness.
Regardless, those glaring stitches, stuck so deeply into the flower petals, create a sense of dynamic injury taking place upon a static exterior. Under the warm gaze of light, these wounds tell of unfathomable contradictions.
That light in the darkness – that's right, I designed that theatrical lighting – is it a penetrating gaze, or just mere perplexity?
--Lin jing jing Notes on " Rose Rose "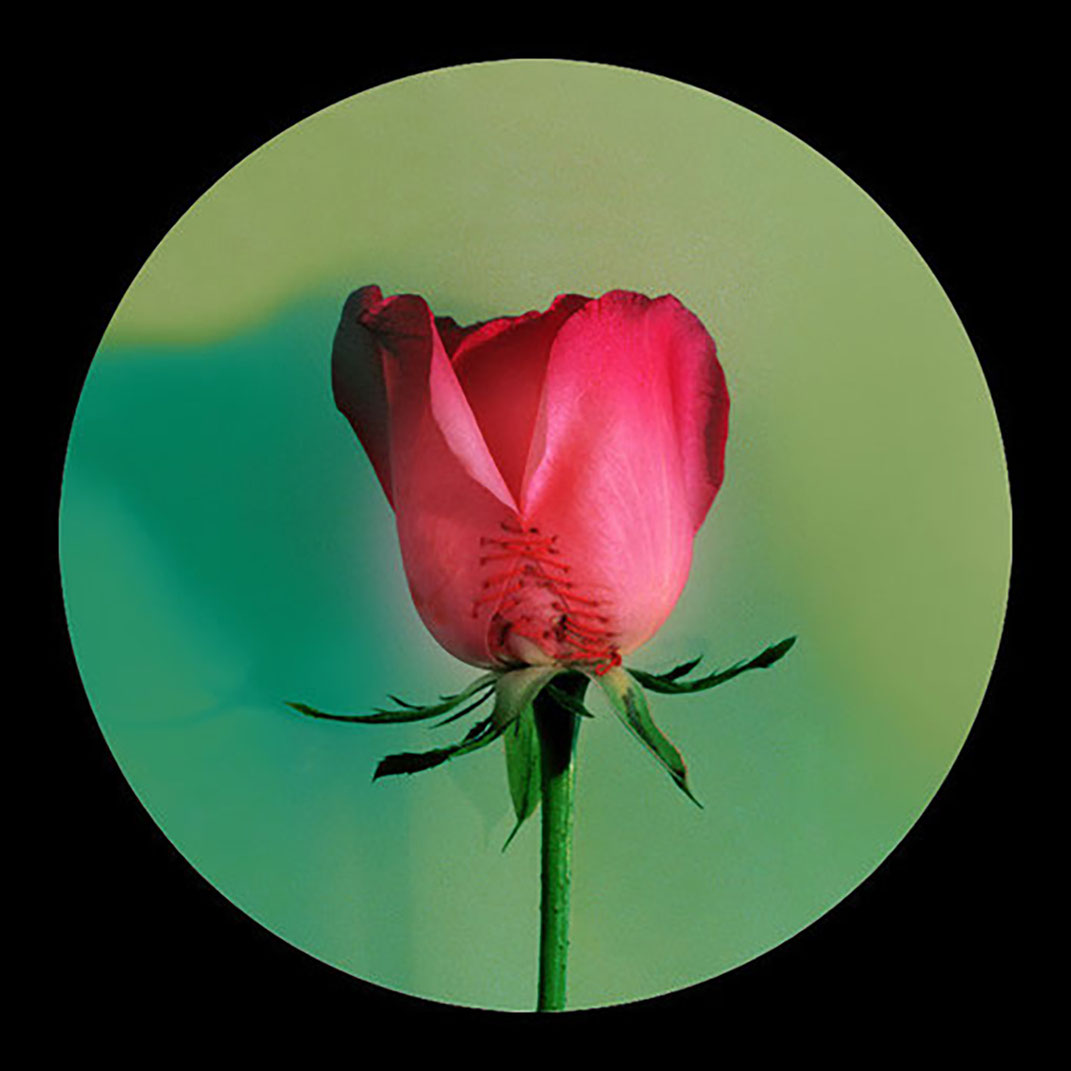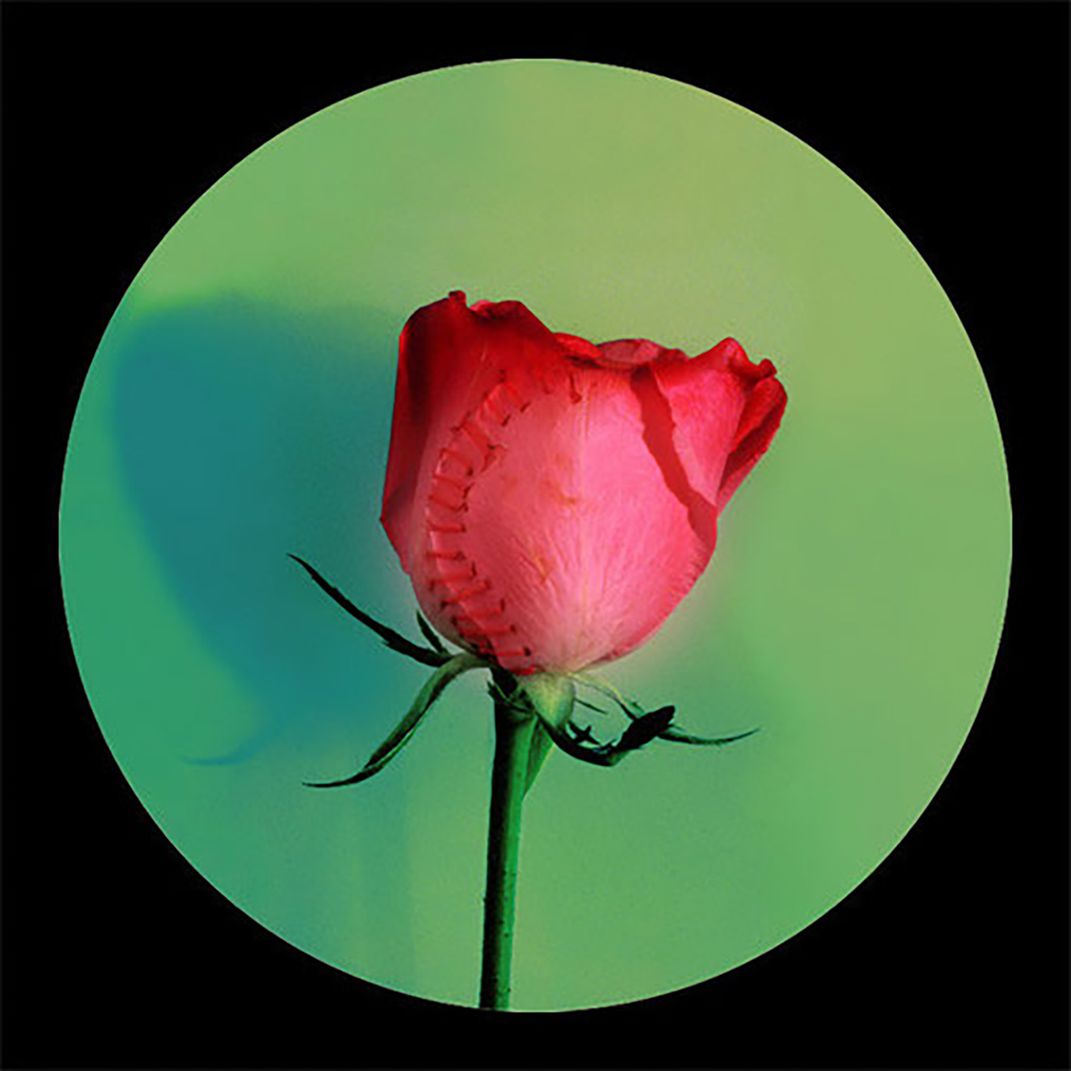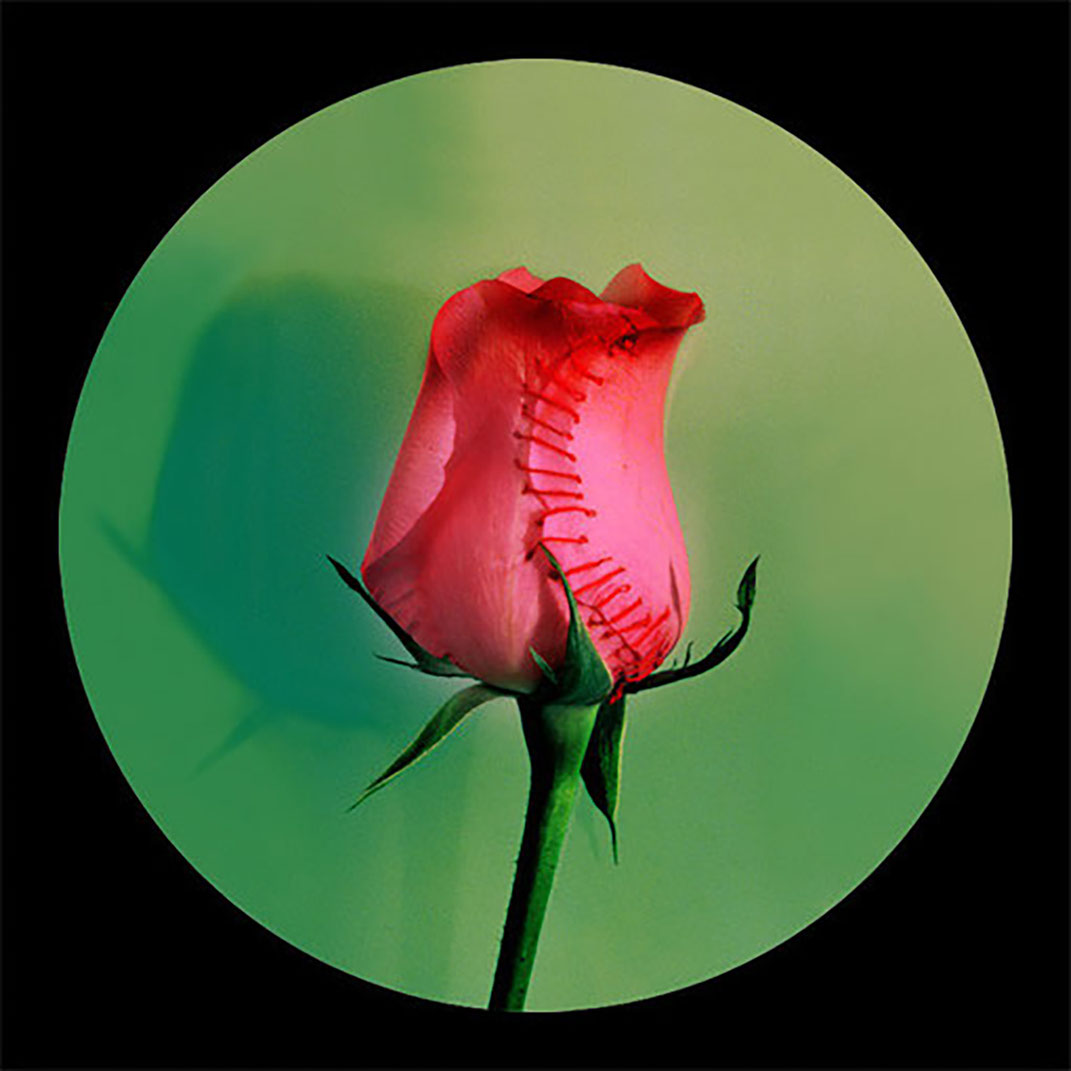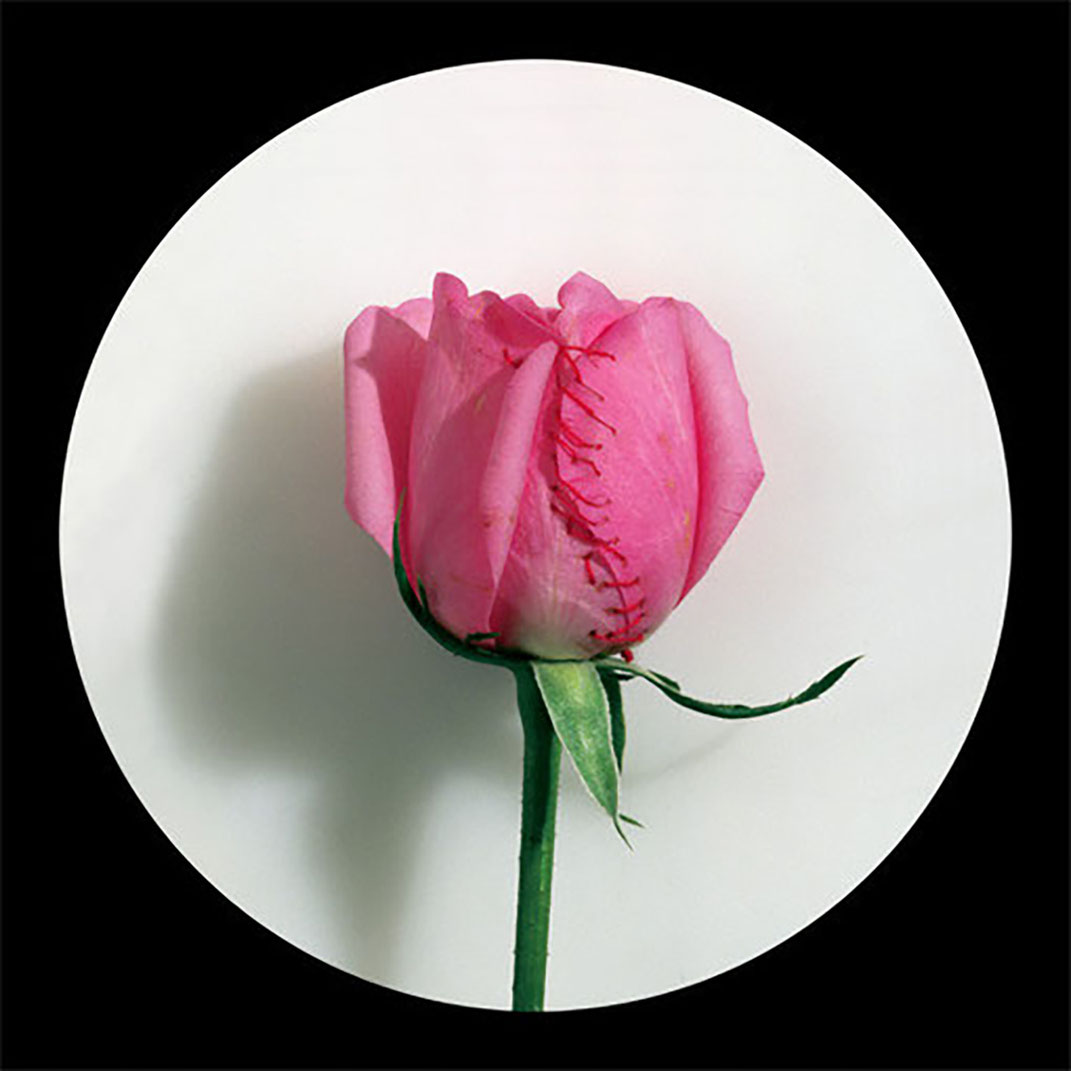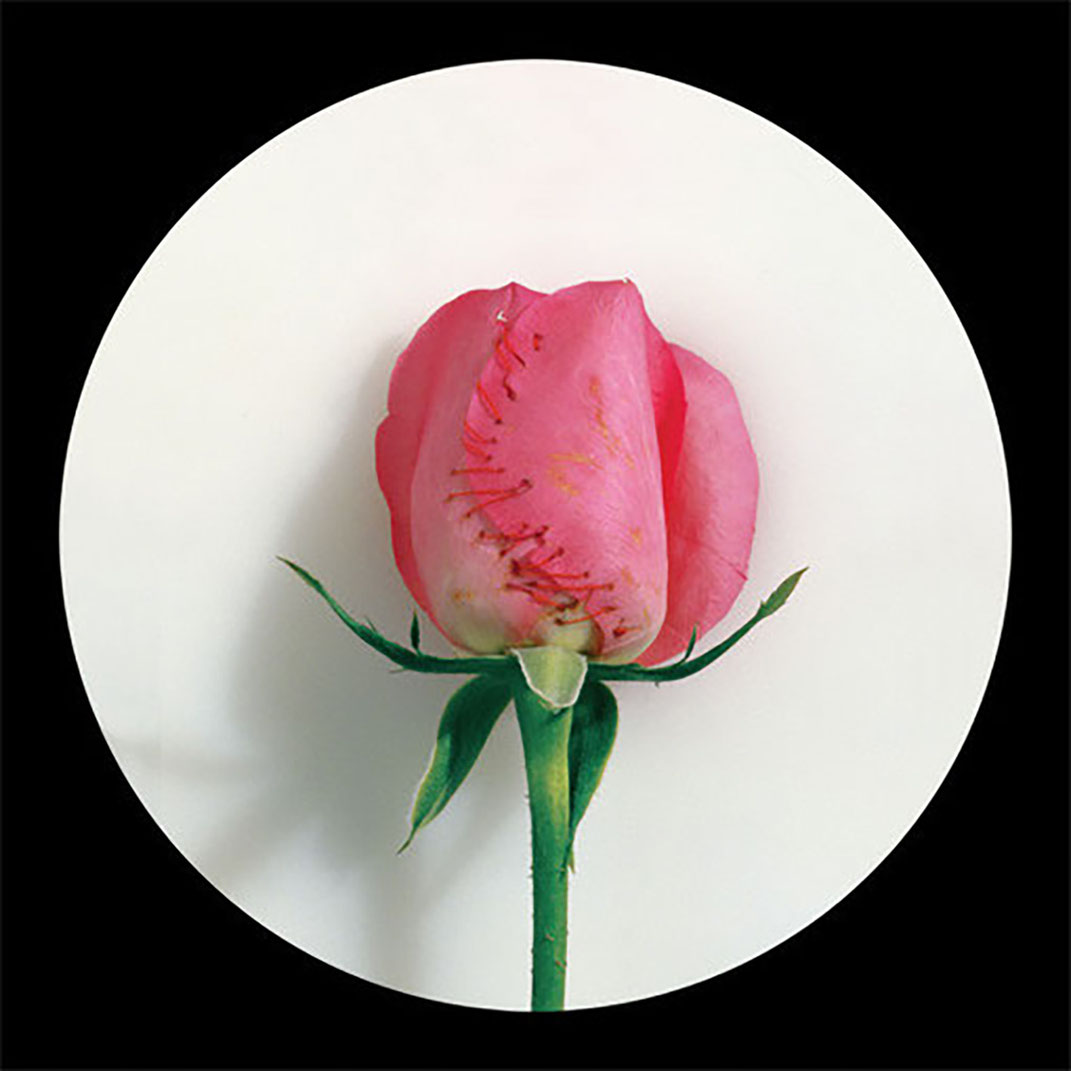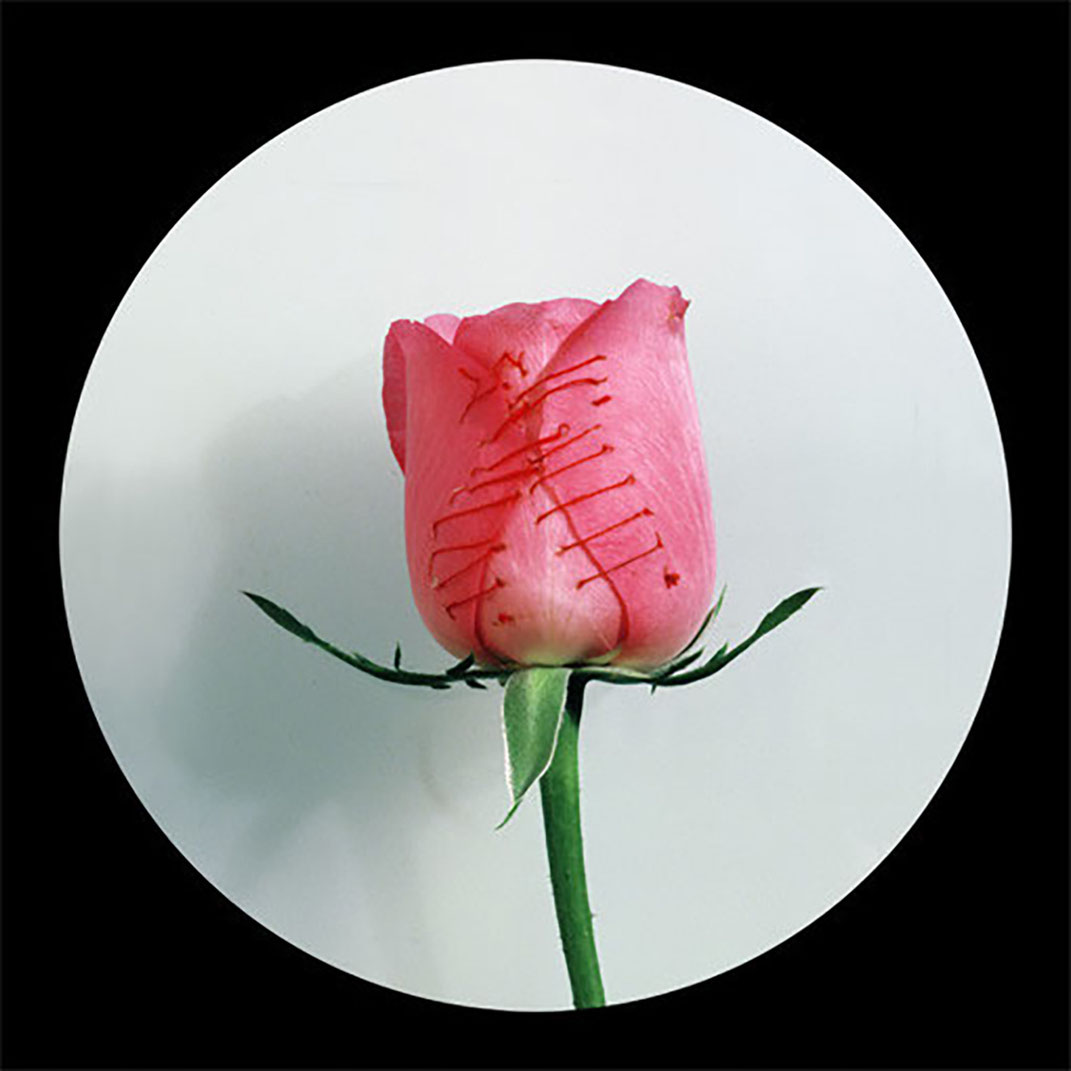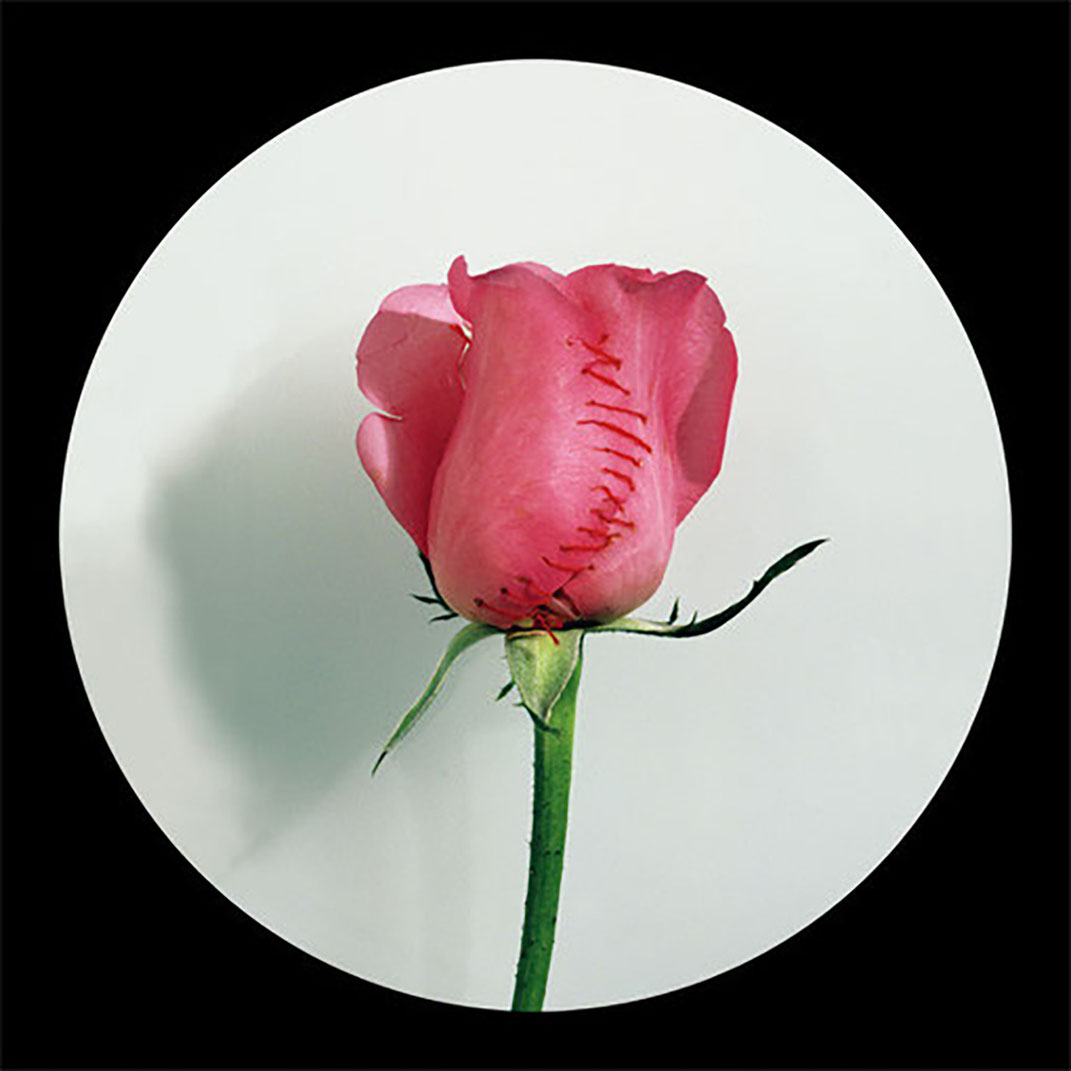 Lin Jingjing's empathetic method is applied to inanimate objects in her photography and performance art series, Rose Rose.
In the photographic series, she uses red string to stitch the petals of fresh rose buds, and presents the intricate stitches and wounds on the flower petals, demonstrated both beauty and pain, through massive, high-resolution subjective pictures. The pain alluded to in these vivid details alludes to mankind's violent destruction and exploitation.
Lin proceeded to make six videos that show the process of the sewing of the roses in slow motion. Despite the pain immersed in the moment of piercing, the video's colors are vibrant and sweet, again evoking a sense of paradox.
When Lin was invited for a solo exhibition in the National Fine Art Museum of Chile in 2011, the country had just been traumatized by a catastrophic earthquake in 2010.In reaction to the earthquake and its damage, Lin adapted Rose Rose into a collaborative performance piece. She invited one hundred survivors of the earthquake to participate. On the day of the performance, Lin prepared three hundred fresh roses and asked the participants to sew their petals. They were then asked to leave the room and bring their roses into the adjoining room, where participants eventually lined up their sewn roses on the floor.
The performance was staged again in Monza, Italy, and Hong Kong, both times in open-air spaces. In Monza, after the participants had sewn the roses, Lin instructed them to raise both their arms while carrying the roses and stand on one foot, and try to remain still for forty minutes. Within thirty minutes the participants began to fall one by one as their bodies gave in to the pain. The performance ended as all participants sat up after the last standing person had fallen. 
 In Hong Kong, the performance took place in multiple locations, where the participants were invited to bring their roses with them as they return to different parts of the city after the sewing.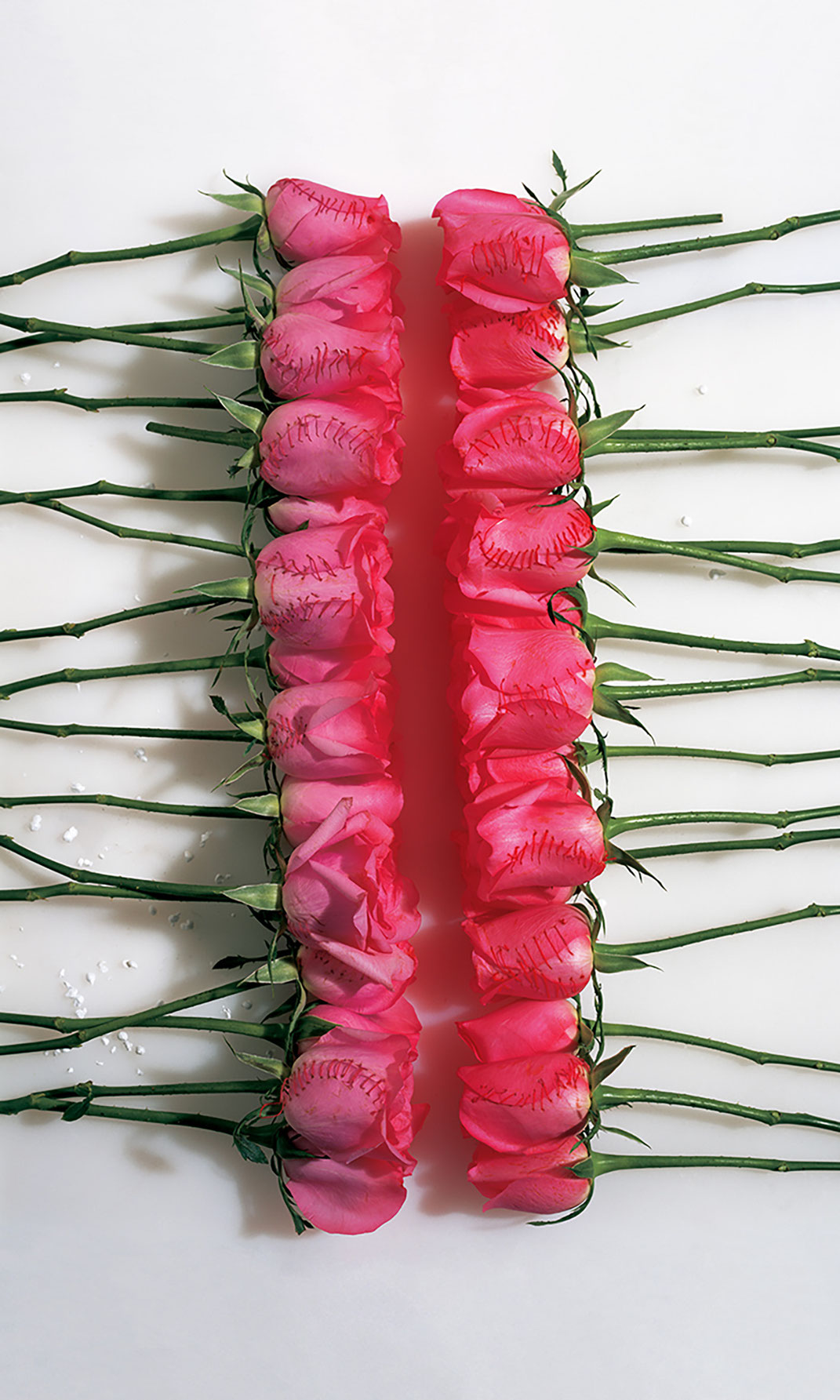 "Things" have memory. Its murky air can represent very personal memories, or the cultural memories of a generation. It can bring a sense of belonging to every ordinary moment, or it can bring about inexplicable terror. For a brilliant, radiant life, it is more like a cruel joke.
One must know that life is very fragile, very easily damaged. Violence, imprisonment, even persistence can turn into the most dangerous and unseen form of injury.
Though roses have sharp thorns, they are fragile. They are innocent and helpless. They look uneasily towards the uncertain future. They are wholly unprepared to be harmed, and they cannot take it.
Hope and hopelessness, love and pain, life and death, struggle and surrender, nurturing and destruction…only a fine line stands between them.
--Lin jing jing Notes " Dress "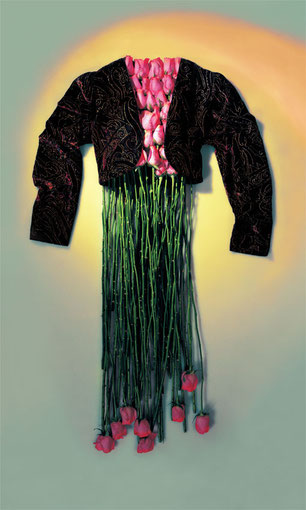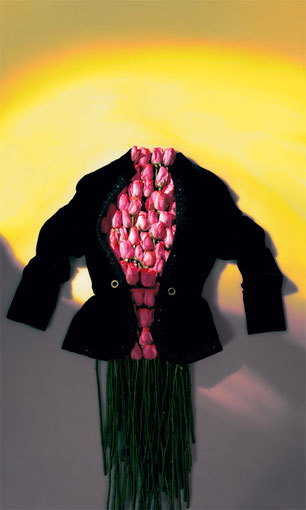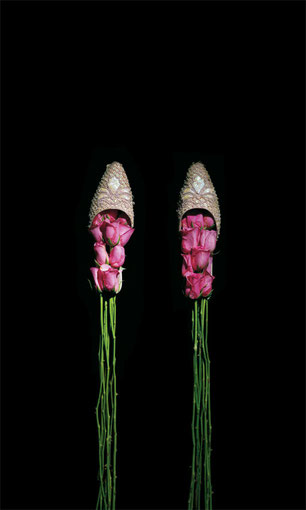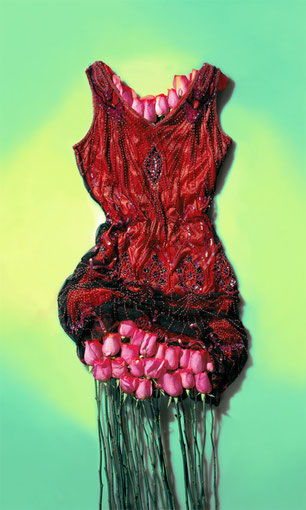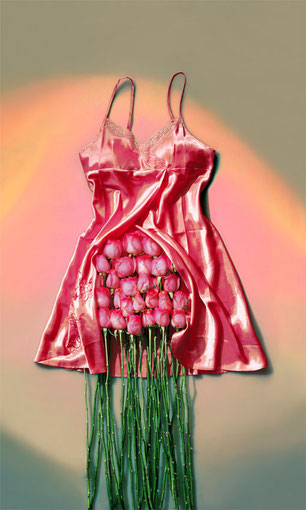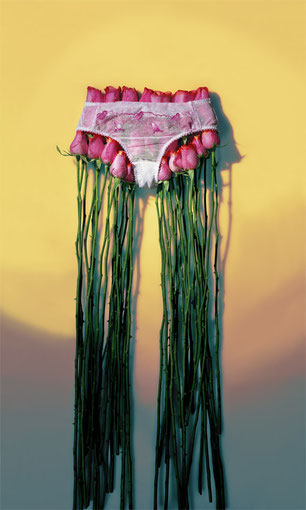 Dress           Photograph            200x 120cm                  2009        No.1-6  
Rose Rose       performance                   Chashama                Nov. 2021            Manhattan, New York, USA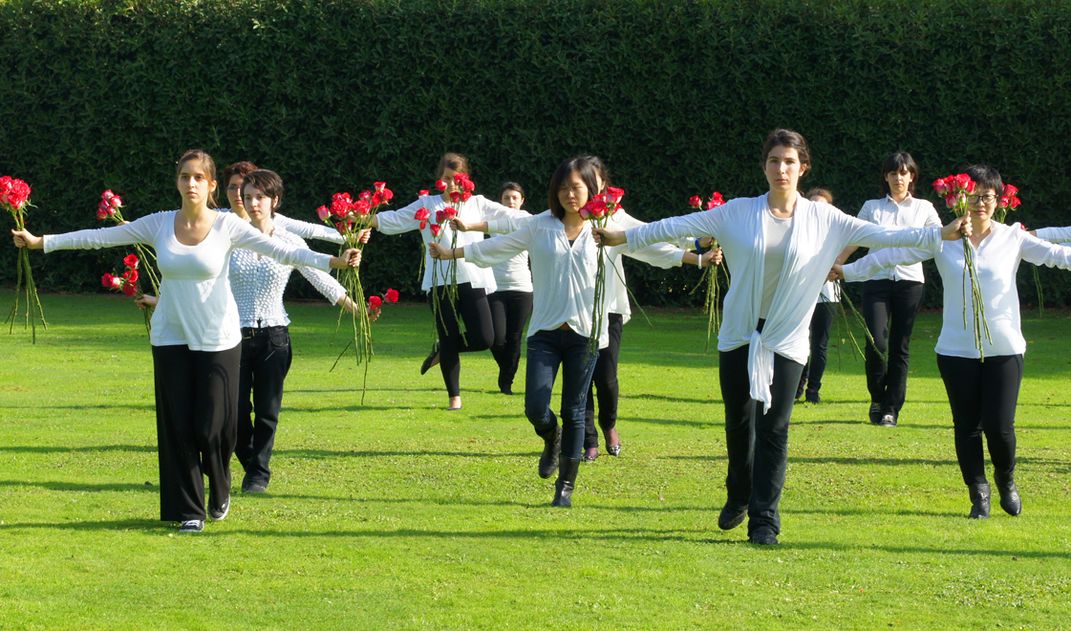 Rose Rose       performance                   Curated by Italian Curator Sandro Orlandi Stagl                  
Oct. 21,2012 Monza, Italy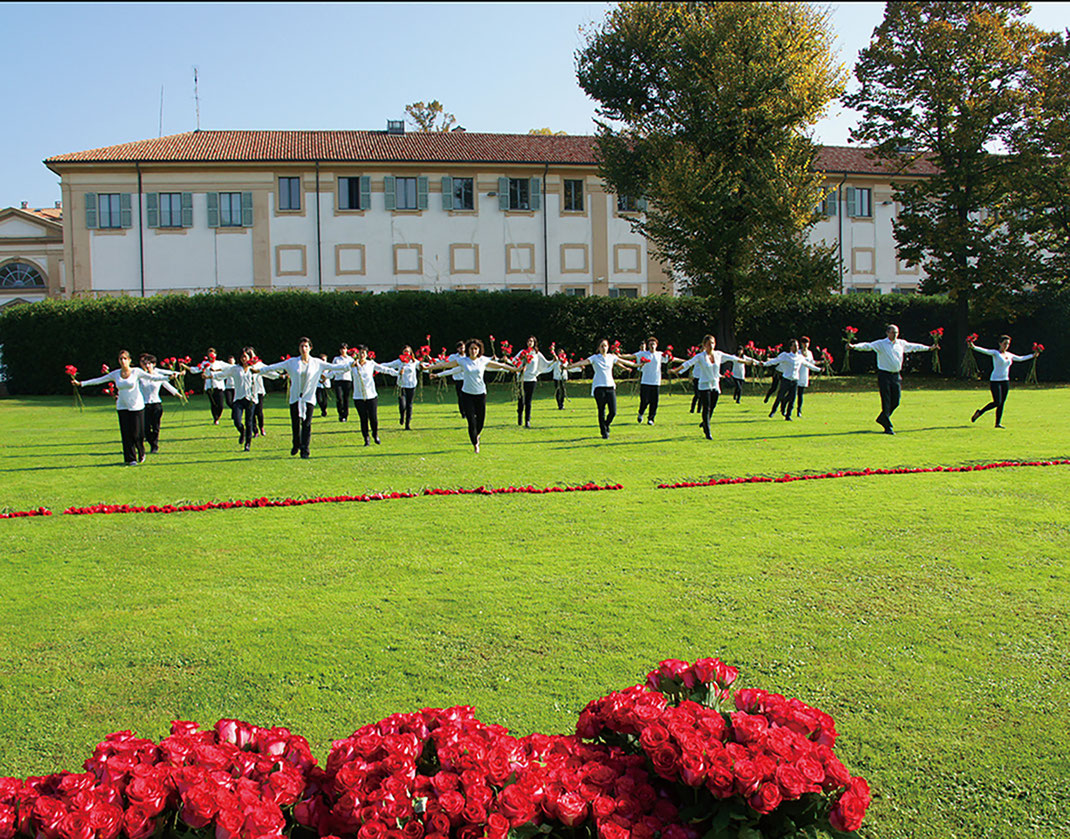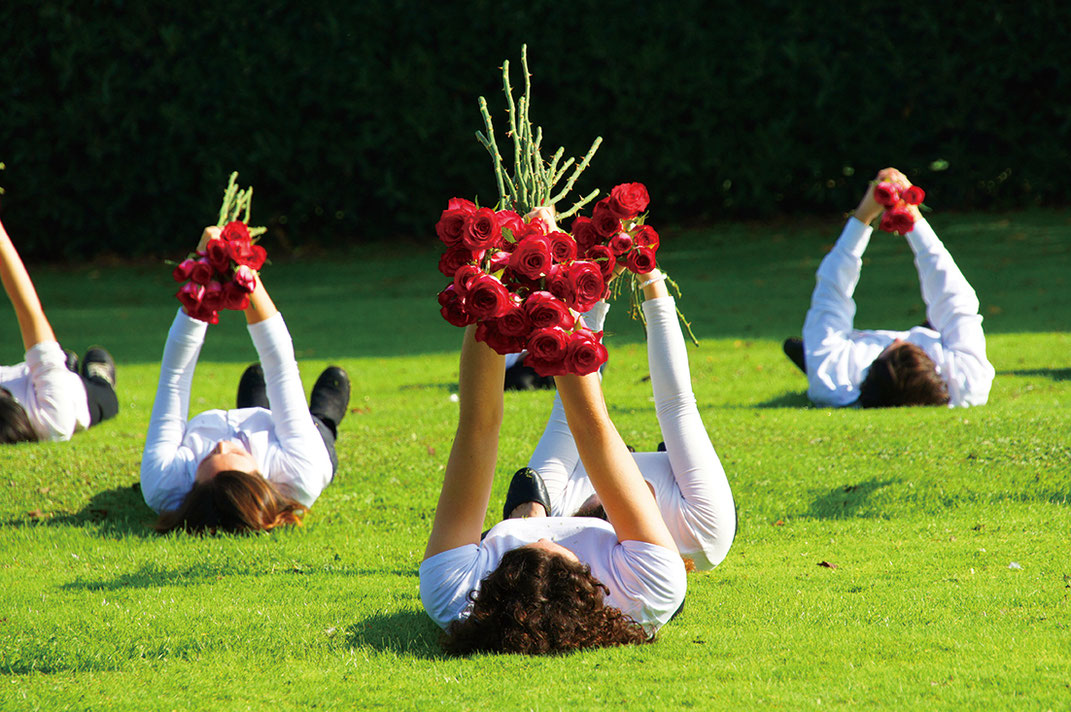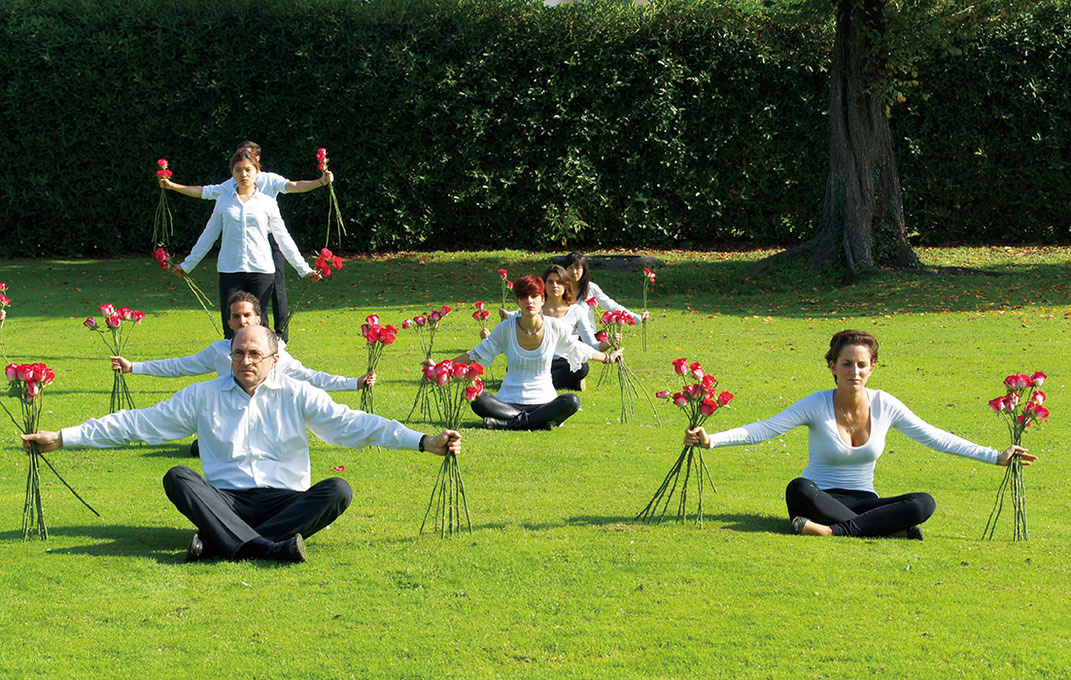 Rose Rose       performance                   Curated by Italian Curator Sandro Orlandi Stagl                  
Oct. 21,2012 Monza, Italy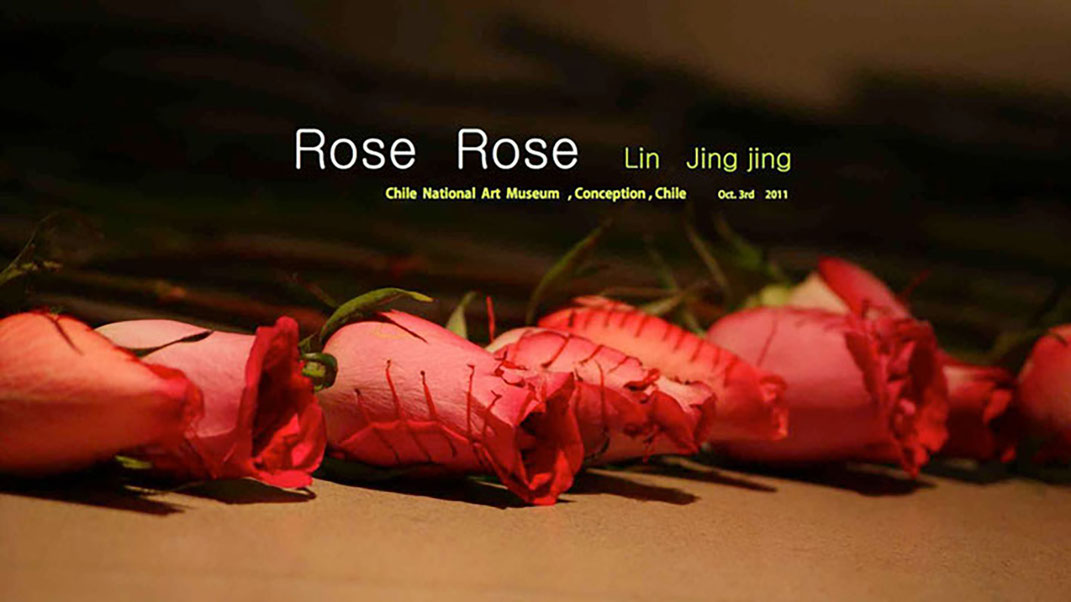 Rose Rose Performance            2011                Chile National Art Museum          
curated by            Patricio Munoz Zarate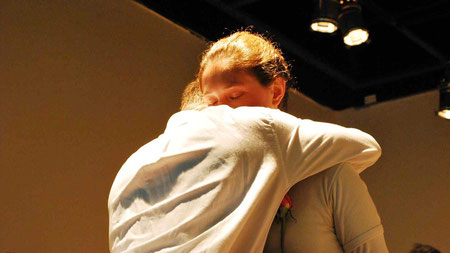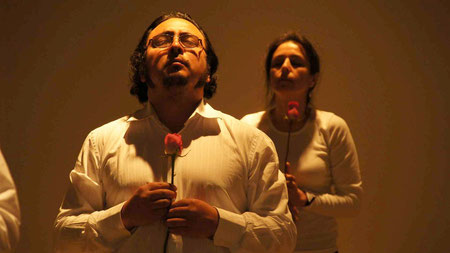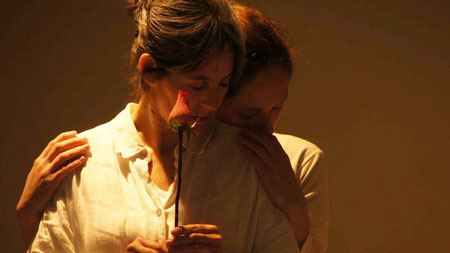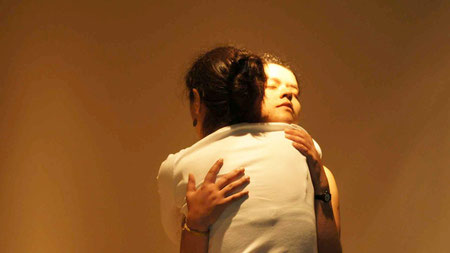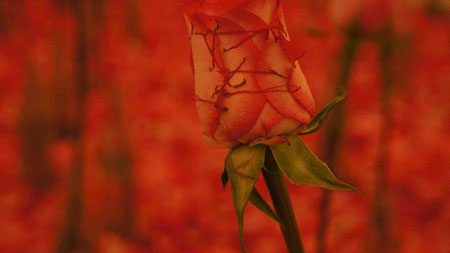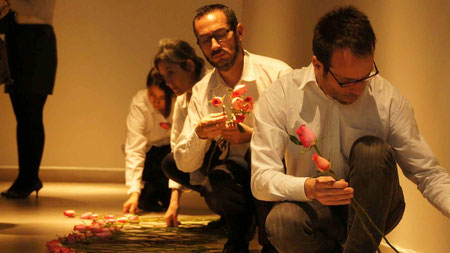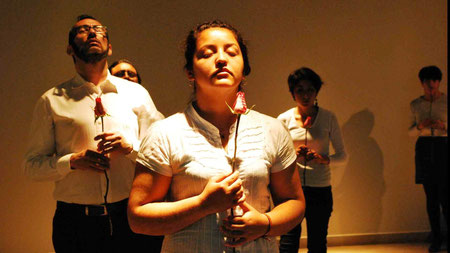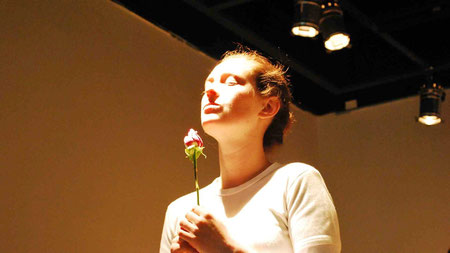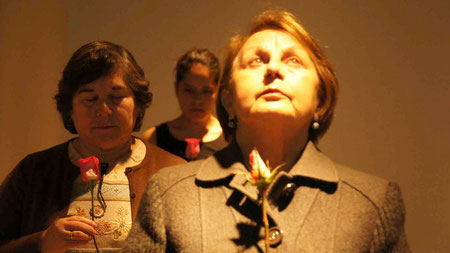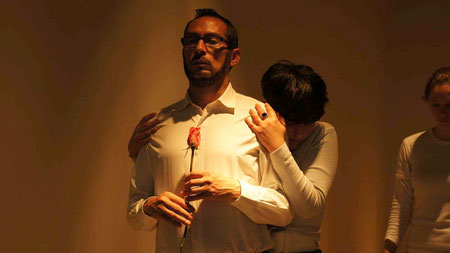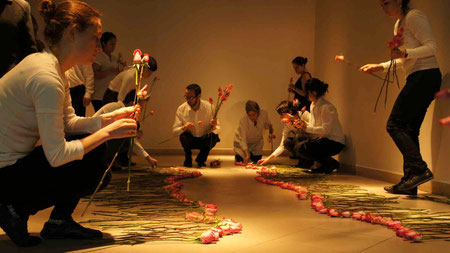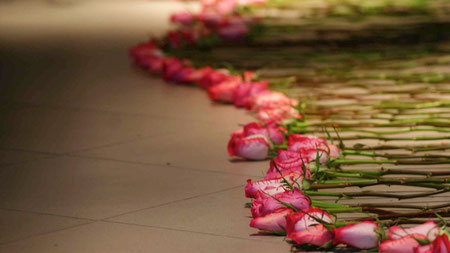 Rose Rose            Installation          2011           Chile National Art Museum        
 (The 3000 stitched roses showed as Installation work  for 45 days)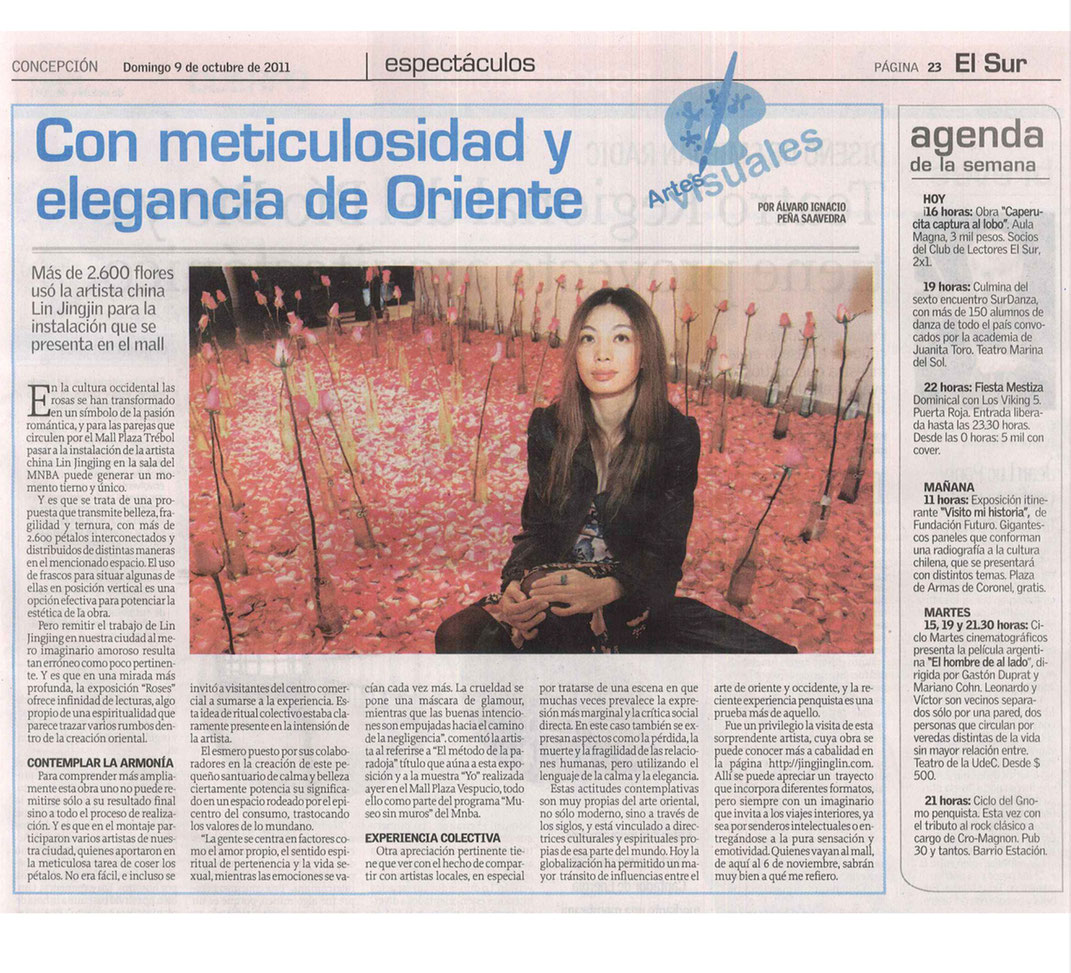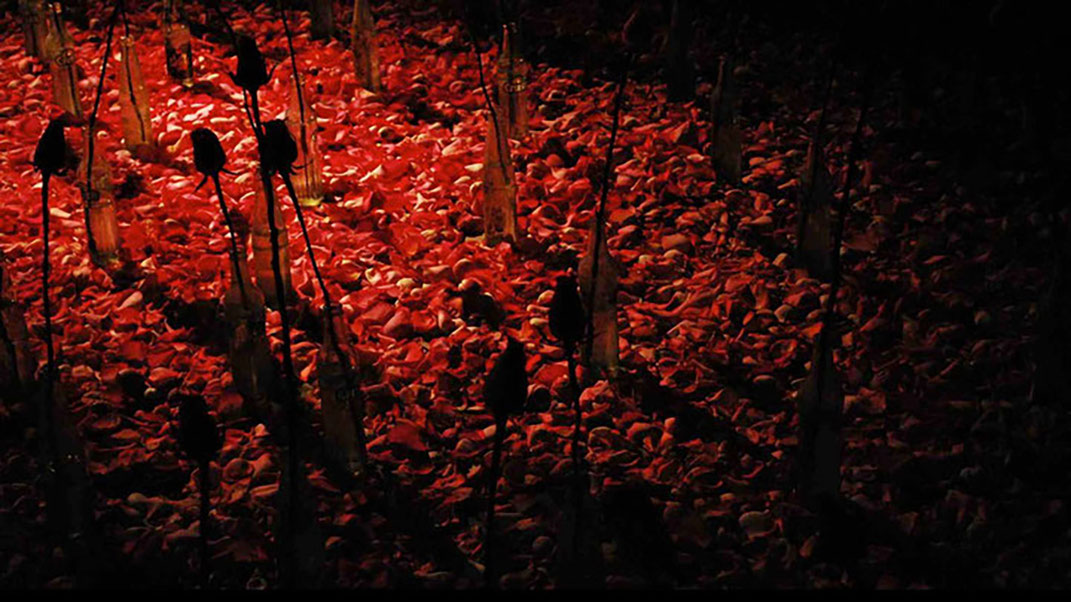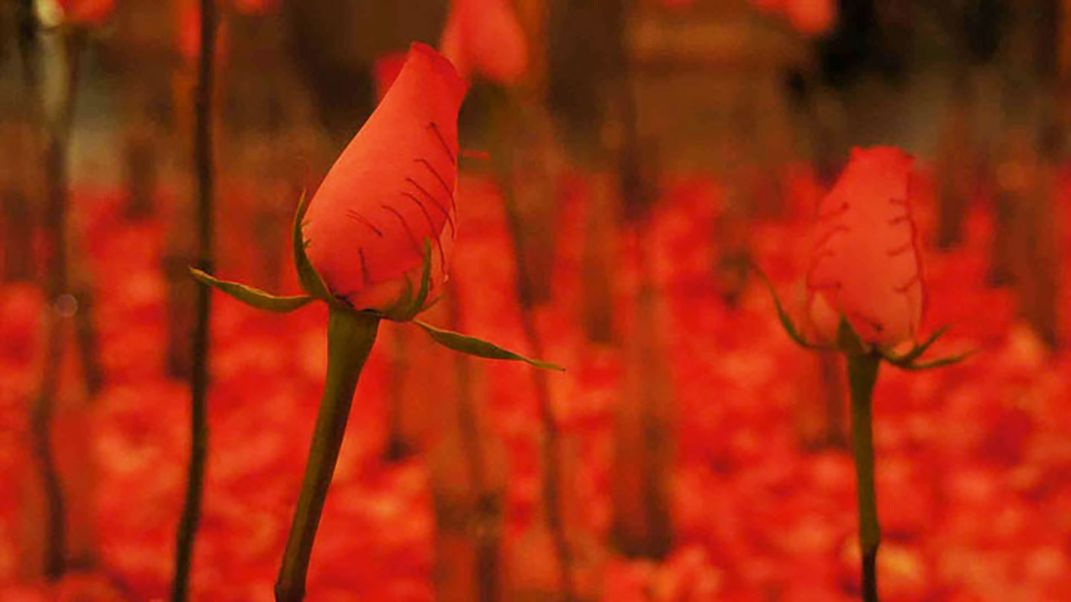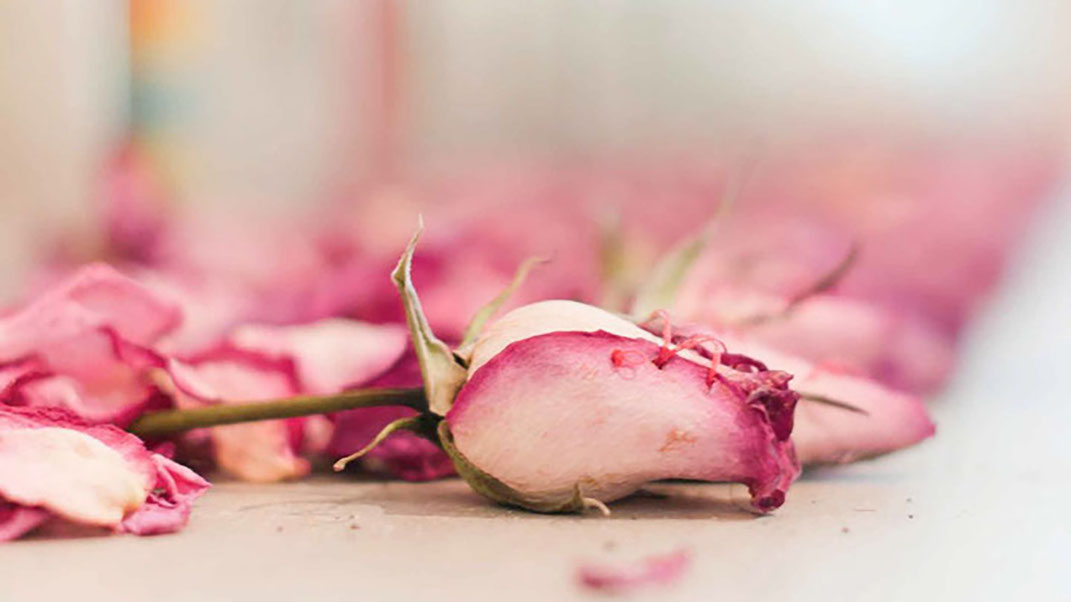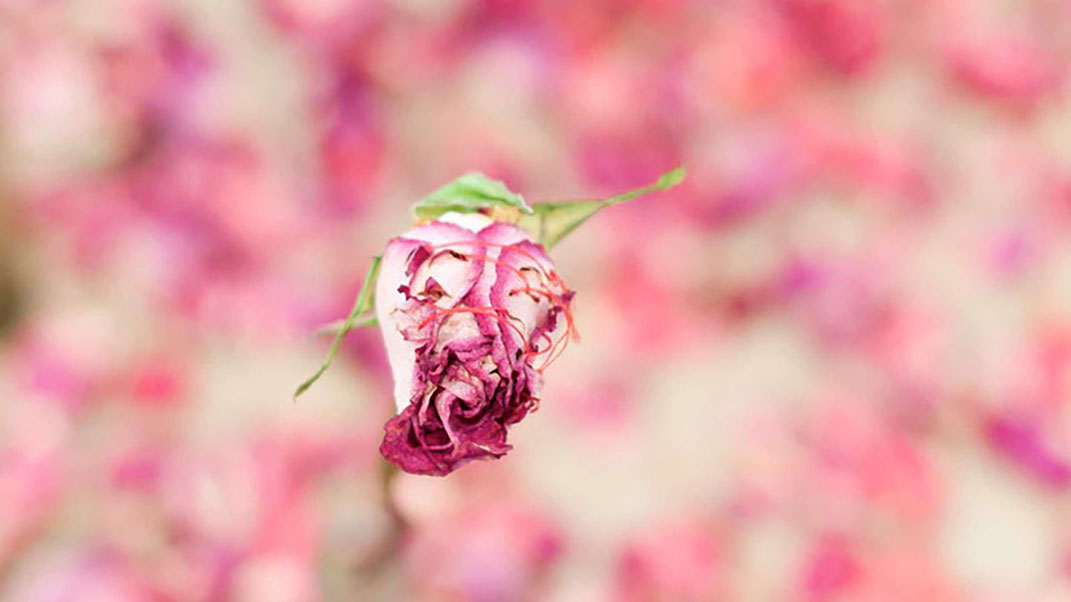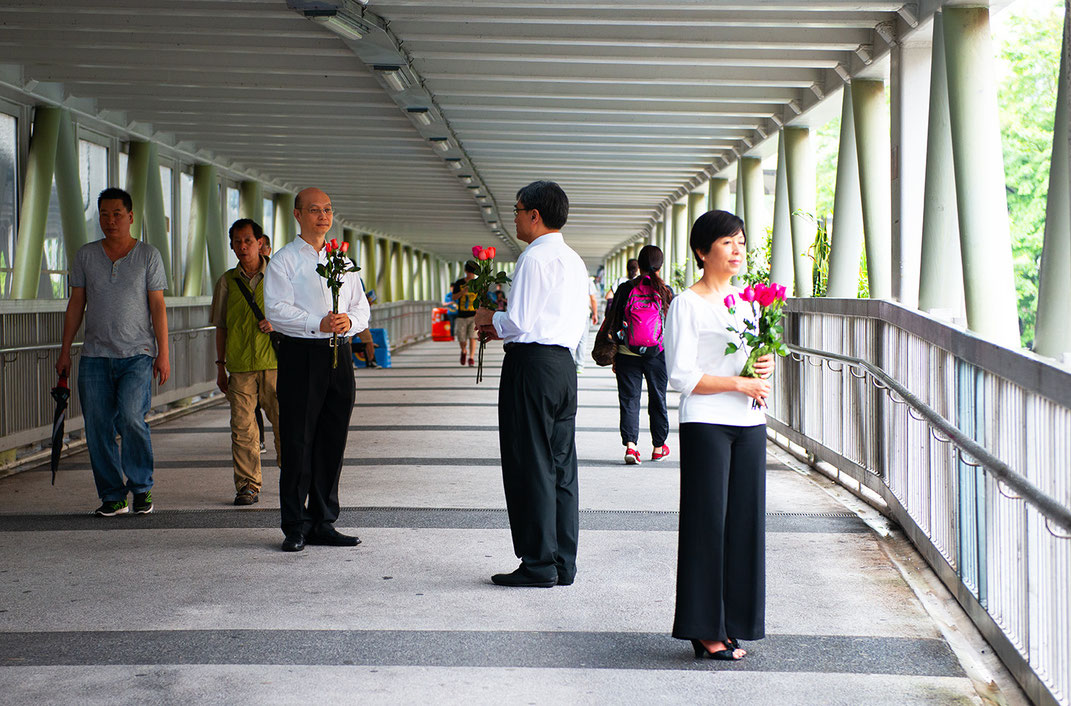 Rose Rose       performance                  Hong Kong  2017
Rose Rose project exhibited @
Chashama 2021, Manhattan,New York,USA
Songzhuang Art Museum, Beijing,China
Wuhan museum, Wuhan, China
Chile National Art museum plaza Vespucio,Santiago,Chile
Chile National Art museum plaza Trebol ,Concepcion,Chile 
Leonard Pearlstein Gallery , Philadelphia, USA
Villa Reale Di Monza, Italy
Centro Cultural Conti,CABA, Argentina
Art Basel Hong Kong